With THE LEADERSHIP UNSTUCK PODCAST, we share relatable stories to inspire hope & give practical steps to get your church unstuck.
In each episode:
Tony Morgan interviews pastors like you who are taking significant steps to get unstuck.

Tony and members of The Unstuck Group's team share practical advice to help you lead change and grow in your leadership.
---
How to Tune In
You can find new episodes of The Leadership Unstuck Podcast via these channels:
---
Never Miss a New Episode
Want to get to be notified of each new episode? Subscribe to get an alert via email.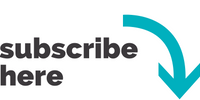 ---
Recent Episodes
Here are the most recent conversations we've shared on The Leadership Unstuck Podcast.
---
Reviews from Listeners
Here are some of the comments our listeners have shared with us:
Great, practical and applicable.
I've been a reader of Tony Morgan's material for years. Love that he is now doing a podcast. The best part about his material is that you can use it almost regardless of what context you are in. Definitely worth subscribing to.
- Jeromie Jones via iTunes
More Solid Gold Than Mr. T
Unstuck is such an apt name. Many of us know what we should be doing but don't do it because it's hard. Tony provides super practical advice on how to get the ball rolling.
- Rand Hall via iTunes
Great podcast
I was really excited to see this new podcast. I will be adding it to the ones I listen to regularly. I really enjoyed the interview. However, what I enjoyed most was the follow up section discussing how to apply the interview to our unique situations. Thank you for sharing this podcast with us. Can't wait to listen to more episodes.
- Reid Wylie via iTunes
Tony Morgan Is a Great Ministry Coach Who Consistently Offers Great Tools and Resources
His tips and research are relevant and challenging. Leaders will walk away with practical steps that empower them to take bold steps to make greater impact.
- Weena Denlinger via iTunes
This Is a GREAT Resource for Church Leaders
You're not only going to get great ideas, be exposed to fantastic leaders who are serving in the trenches, but you'll be exposed to real actionable steps you can take to get your church unstuck and moving again!
- Executive Pastor via iTunes
---
Subscribe Now to Get New Episodes via Email