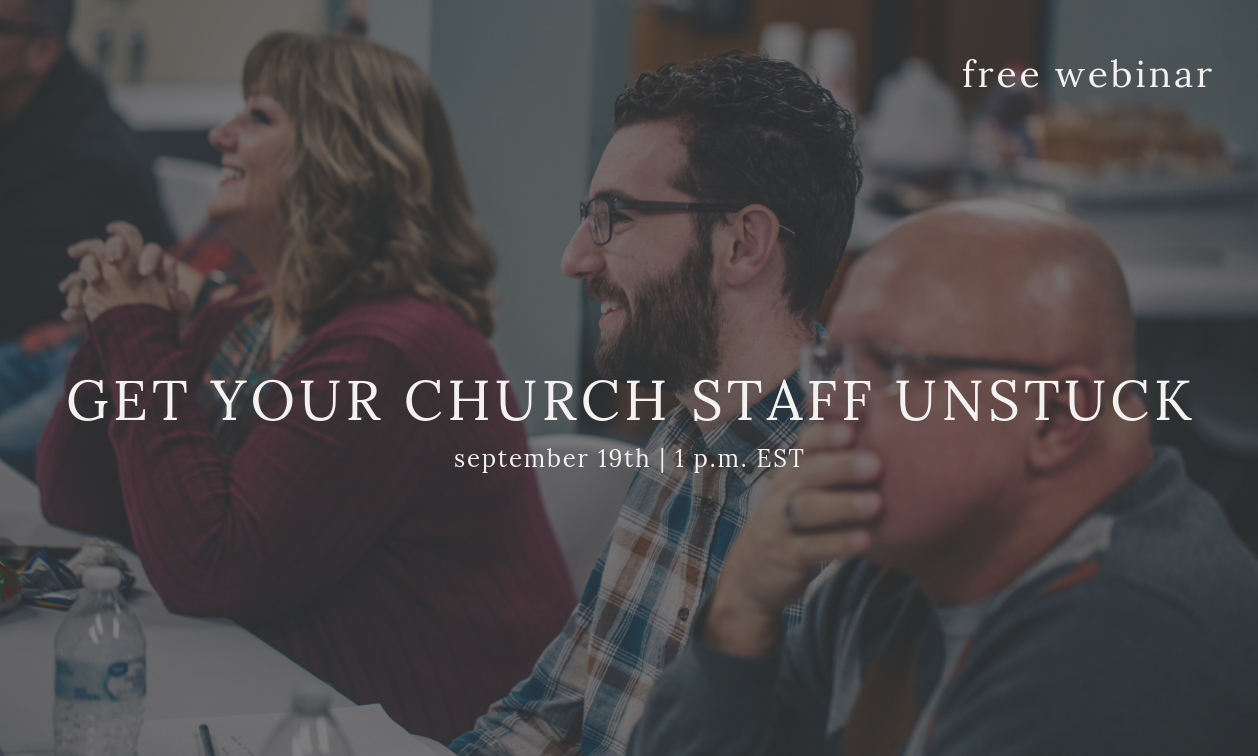 REGISTRATION FOR THIS EVENT IS NOW CLOSED
Webinar hosted by Tony Morgan, Amy Anderson + Lance Witt
---
---
We've found many church staff teams operate in one of two extremes: They get along with each other but struggle to execute plans... or they are impressively productive but unhealthy and dysfunctional.
The undercurrent is often that we church leaders can get so busy "doing" ministry that we never think about how we "do" team. It's the Sunday's always coming syndrome. But the truth is, a church's kingdom impact is directly correlated with the health and performance of its team. Your team is the most valuable asset you have in making progress toward your vision.
Great teams focus on both relationships and results.
Dream with us.
What if...
everyone on your team knew their priorities?

your team was spiritually vibrant and flourishing?

everyone on your staff loved being part of the team?

you knew how to have candid conversations and resolve conflict?

you had a plan to help each team member develop and "get better"?

you had effective meetings where clear decisions were made?

everyone on your team had a good work/life balance?
We believe it's possible. So, we're hosting a conversation with our consulting team on how to get your church staff unstuck. And you're invited to join us.
In the first 45 minutes of this free webinar, Tony Morgan, Lance Witt and Amy Anderson will share what we're learning about healthy, high-performing church staff teams. And in the last 15, we'll flip to live Q&A to answer YOUR staffing questions.
TAKEAWAYS |
How to identify the root cause of team dysfunction

The first steps you need to take once it's clear

Best practices for addressing the top performance issues on church staff teams

Best practices for improving team health
Register Now! It's free.
Equip yourself to lead a staff team that loves working together and gets stuff done—spiritually, emotionally, and relationally healthy, as well as productive and high-performing.