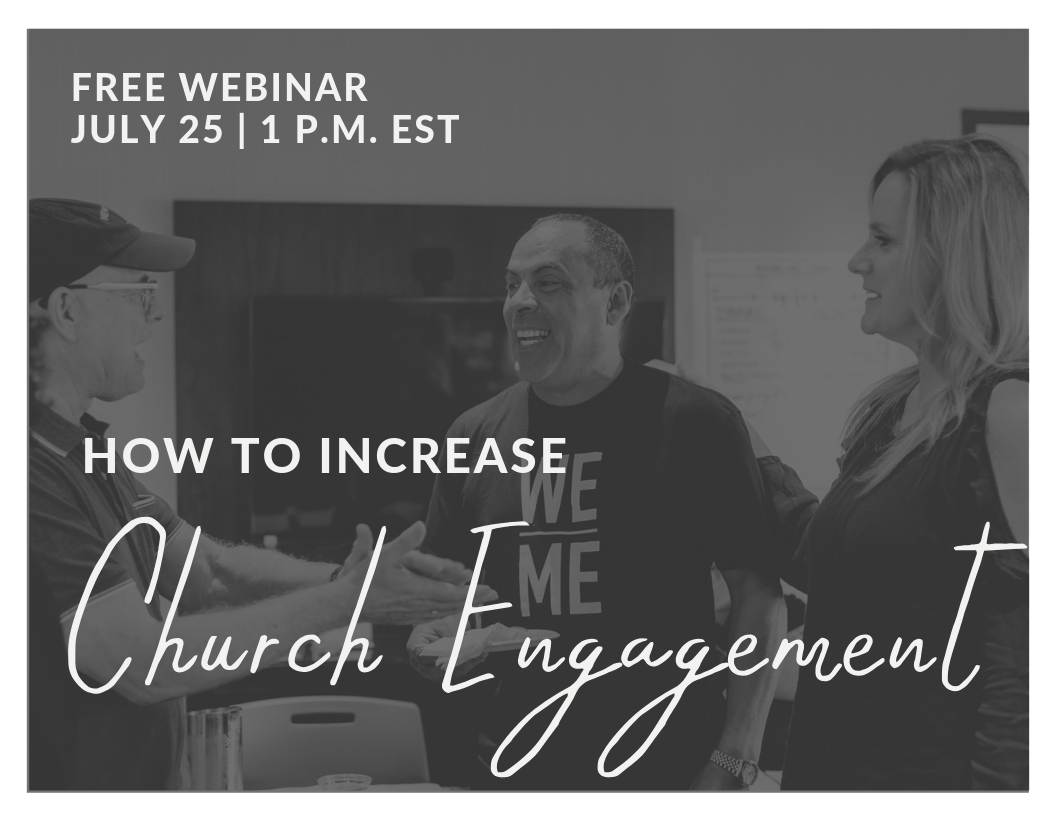 Webinar hosted by Tony Morgan, Sean Bublitz + Amy Anderson
---
---
Measuring weekend service attendance alone isn't a true measure of church health.
After all, what does the number of bodies in a building on a Sunday tell you about how well you're…
reaching people outside your church's walls?

encouraging people to grow as disciples?

connecting with the next generation?
This is what we need to be talking about.
ENTER ENGAGEMENT.
It's the buzzword we're hearing church leaders talk about across the country—but what does it really mean? And, how do you know that you're doing it well?
If we're honest, we see many confused pastors when it comes to engagement. How do we increase it? Why do people show up, come back, plug in or leave? Instead of simplifying and reaching more people, our mission to make disciples can feel more complicated than ever.
So, we're hosting a conversation with our consulting team in a free webinar on how to increase church engagement.
In the first 45 minutes of this free webinar, Tony and our team will share what we're learning about church engagement. And in the last 15, we'll flip to live Q&A to answer YOUR engagement questions.
TAKEAWAYS |
The 2 types of church engagement you need to monitor

What the data tells us about the state of church engagement today

Why you need a digital engagement strategy for a healthy "front door"

How to know if you're winning with engagement
Register Now! It's free.
Get clear on what church engagement really means and how to take steps to increase it.

We'd love for you to go ahead and send your questions over to our team. You can email us here, and we'll gear up to answer it on the day of the webinar. Looking forward to hearing from you!