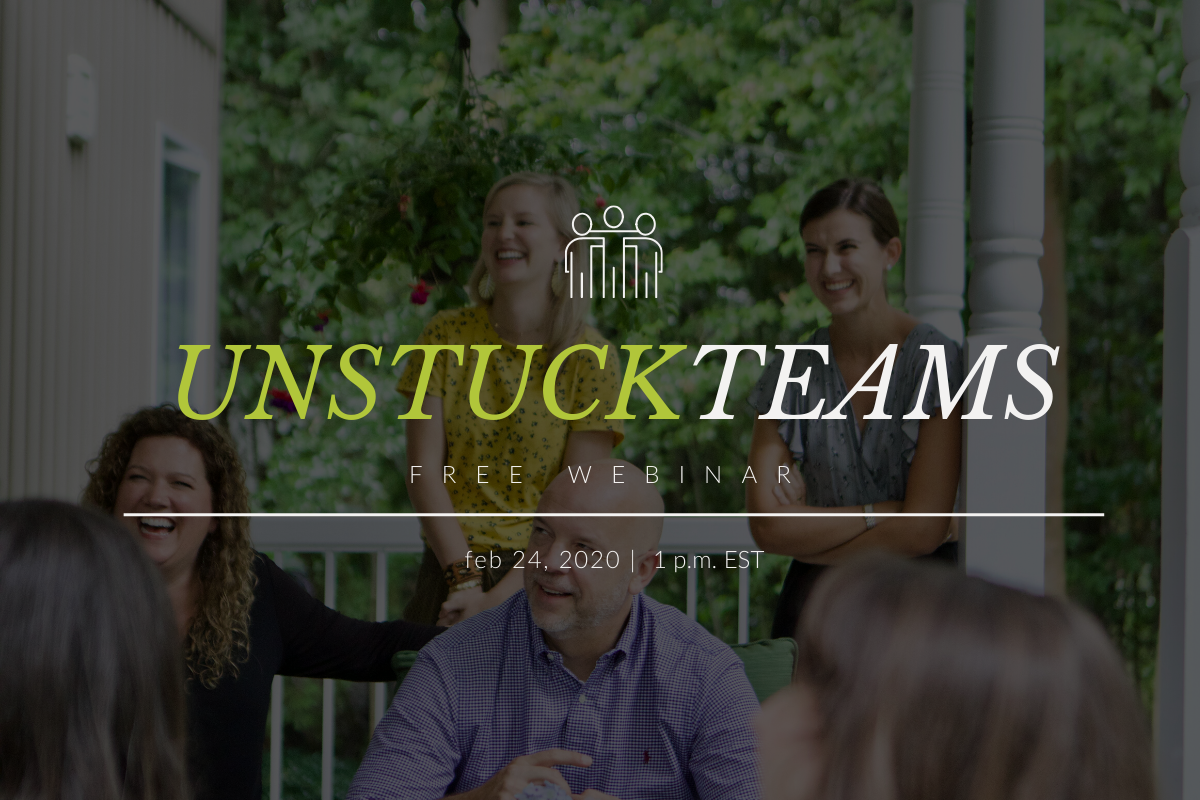 REGISTRATION FOR THIS EVENT IS CLOSED
How Your Church Staff Can Build a Culture of Action + Get More Done
---
Webinar hosted by Tony Morgan, Lance Witt, Crull Chambless, Bobby Kirchner + John Fuller
45 minutes + 15 minutes Q&A
---
---
Why can't my team get more done?
Call it what you like—"the whirlwind," the "Sunday's always coming" mindset, or the "tyranny of the urgent"—church staff teams have a unique challenge when it comes to building a culture that can run plays to effectively move the ball down the field.
A few weeks back, we polled the pastors who subscribe to our podcast and articles to find out what challenges they're facing related to staff team health, performance, culture and structure.
What did we find?
The majority said issues with team performance and culture were more directly tied to feelings of stuckness.
That made sense to us. Pastors often tell us, "We don't follow through well." We know that's a deflating feeling—especially when you have vision and strategic initiatives you believe God has called you to lead!
Since we've had the opportunity to guide many churches towards greater execution, we decided to pull a few friends together to offer some coaching for pastors who feel their team is struggling to get things done.
FREE WEBINAR
On Monday, February 24 at 1pm EST, Tony Morgan will host Lance Witt, our director of Unstuck Teams, Crull Chambless, executive pastor at Harvest Church in Billings, MT, Bobby Kirchner, executive pastor at Big Valley Grace Community Church in Modesto, CA, and John Fuller, senior pastor at Prairie Lakes Church in Cedar Falls, IA, for a practical conversation on how your church staff can build a culture of action and get more done.
Spend an hour with us, and you can expect to gain more clarity and practical next steps to help you:

Build a culture of action and accountability
Give feedback and evaluate performance effectively
Navigate necessary organizational restructuring, especially in seasons of rapid growth and/or with added campuses
Don't let culture and performance issues get your church stuck in 2020.
Register Now! It's free.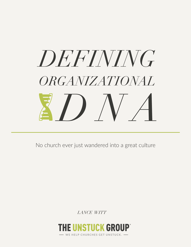 BONUS:
If you register now, you'll get an instant download of Lance Witt's resource, Defining Organizational DNA + we'll make sure you're on the list to get the webinar replay and resources after the event.